Search results for
Mitsubishi Lancer Evolution 9 wagon
1 car coming up at Auction
Covid-19 update
Importing continues as usual during the Covid-19 pandemic. Purchasing, shipping, customs clearance and compliance are largely unaffected and business continues as normal.
Read more
customer feedback
Just wanted to let you know that I got the car today from GT compliance and got it registered.

So far I am loving it. Thanks for all your help!

Let me know if you want me to leave a testimony for your site or something. I would be more than happy to.

- Gideon W

Sydney, NSW

1995 Nissan Skyline GTR V-Spec
Introducing J-Spec Certified mileage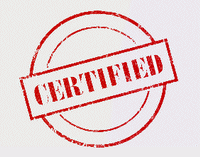 Prove the mileage on your J-Spec car is genuine when it comes time to sell....
Read more
2006

MITSUBISHI LANCER EVOLUTION GT-A AWD 4WD
At auction tomorrow
2,000cc
Automatic
120,000 km
Condition/grade 4
1 car coming up at Auction