Search results for
Toyota Mark X Zio
5 cars coming up at Auction
Covid-19 update
Importing continues as usual during the Covid-19 pandemic. Purchasing, shipping, customs clearance and compliance are largely unaffected and business continues as normal.
Read more
customer feedback
Thanks for your help during this whole process. It was comforting that you had contacts in the UK and it all went smoothly.

I have given your name to some fellas I work with who are interested in importing some cars so hopefully you will get some more business.

Thanks once again.

- Glenn M

QLD, Austalia

2001 Aston Martin DB7
Introducing J-Spec Certified mileage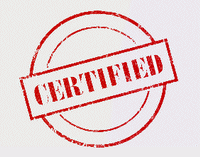 Prove the mileage on your J-Spec car is genuine when it comes time to sell....
Read more
2008

TOYOTA MARK X ZIO
At auction today
3,500cc
Automatic
102,000 km
Condition/grade 4
2007

TOYOTA MARK X ZIO 350G AERO TOURER
At auction today
3,500cc
Automatic
87,000 km
Condition/grade 3.5
2011

TOYOTA MARK X ZIO 350G
At auction today
3,500cc
Automatic
156,000 km
Condition/grade 3.5
2009

TOYOTA MARK X ZIO 350G
At auction Tuesday
3,500cc
Automatic
65,000 km
Condition/grade 4
2008

TOYOTA MARK X ZIO 350G
At auction Tuesday
3,500cc
Automatic
136,000 km
Condition/grade 4
5 cars coming up at Auction