Search results for
Toyota Soarer
3 cars coming up at Auction
Covid-19 update
Importing continues as usual during the Covid-19 pandemic. Purchasing, shipping, customs clearance and compliance are largely unaffected and business continues as normal.
Read more
customer feedback
I just want to send you an update re my Galant that I imported with you. I've had nothing but an awesome car. The car past a roadworthy straight away and the KM are genuine (car checked over and no probs).

I have since made minor cosmetic mods (tinted windows, autowatch alarm, new DVD player with original screen and interface box and amp). The tyres were pretty much new when I got it but are wearing quite quickly as you said. The car came with Raliart exhaust and Raliart adjustable suspension.

- James K

Melbourne, Australia

1997 Mitsubishi Galant VR-4
Introducing J-Spec Certified mileage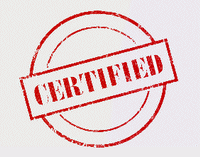 Prove the mileage on your J-Spec car is genuine when it comes time to sell....
Read more
1994

TOYOTA SOARER 2.5GT T
At auction Saturday
2,500cc
5 speed manual
97,000 km
Condition/grade 3
1992

TOYOTA SOARER 2.5GT Twin Turbo L Package
At auction today
2,500cc
5 speed manual
0 km
Condition/grade 3
2000

TOYOTA SOARER 3.0GT G Package
At auction tomorrow
3,000cc
Automatic
65,000 km
Condition/grade R
3 cars coming up at Auction