Search results for
Mitsubishi Airtrek
3 cars found in Featured Cars
Covid-19 update
Importing continues as usual during the Covid-19 pandemic. Purchasing, shipping, customs clearance and compliance are largely unaffected and business continues as normal.
Read more
customer feedback
Compliance for my Aristo was completed on Wednesday and was able to register it straight away. Thank you very much for the service you have provided. I am very happy with the car and your assistance throughout the whole process. I will definitely recommend you to anyone I know who is looking to import a vehicle.

Also thank you very much for recommending Himantha for the compliance, his workshop have been very helpful and always available to answer any of my questions. It's good to have someone who has experience with the vehicle being compliance.

Thank you once again.

- Jerry A

Melbourne, Australia

1995 Toyota Aristo 3.0V
Introducing J-Spec Certified mileage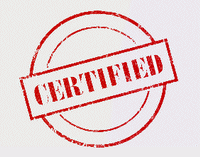 Prove the mileage on your J-Spec car is genuine when it comes time to sell....
Read more
2002

Mitsubishi Airtrek Turbo R
2,000cc turbo 4WD
5 speed tiptronic auto
70,000 km
2002

Mitsubishi Airtrek Turbo R
2,000cc turbo 4WD
5 speed tiptronic auto
109,000 km
2002

Mitsubishi Airtrek Turbo R
2,000cc turbo 4WD
5 speed tiptronic auto
92,000 km
3 cars found in Featured Cars