Search results for
Toyota Mark II Blit
Covid-19 update
Importing continues as usual during the Covid-19 pandemic. Purchasing, shipping, customs clearance and compliance are largely unaffected and business continues as normal.
Read more
customer feedback
I'd wish to say thanks to Jspec and Ben in particular with my purchase of my Skyline R34 which was way back in 2006 and still enjoy the car till this day. Have had no troubles with the car whatsoever and would be more than happy recommending their services to anybody that was looking to import a car from Japan as they make the process very easy and keep you updated on all of the things you need to do whilst you await your new toy

- A. Jong

Melbourne, Australia

1998 Nissan Skyline GT-T
Introducing J-Spec Certified mileage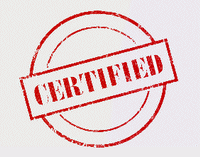 Prove the mileage on your J-Spec car is genuine when it comes time to sell....
Read more
No cars found.